---
Free download. Book file PDF easily for everyone and every device. You can download and read online of pebbles & pearls ... Life and its curls file PDF Book only if you are registered here. And also you can download or read online all Book PDF file that related with of pebbles & pearls ... Life and its curls book. Happy reading of pebbles & pearls ... Life and its curls Bookeveryone. Download file Free Book PDF of pebbles & pearls ... Life and its curls at Complete PDF Library. This Book have some digital formats such us :paperbook, ebook, kindle, epub, fb2 and another formats. Here is The CompletePDF Book Library. It's free to register here to get Book file PDF of pebbles & pearls ... Life and its curls Pocket Guide.
As the air spills over the other side, the pull of gravity causes it to overshoot a little before resurging back up. It's a bit like a car's suspension bouncing after hitting a speed bump. A stable air mass will continue to rise and dip for a little while as it travels away from the mountain, setting up an invisible "standing wave".
Lenticular clouds form when the airflow streaming over the mountain is both stable and humid. As it flows upwards and cools, the moisture in the air condenses to form clouds at the crests of the standing wave. Lenticular clouds are eerie because they seem to hover in place, even in a steady wind. In fact the water droplets are racing through the cloud , carried by the wind. It's just the points where they condense and evaporate that are fixed, creating a well-defined cloud that hangs motionless in the sky. They are some of the highest and rarest clouds on Earth, but these iridescent specimens are both beauty and beast.
As a type of polar stratospheric cloud , they play a central role in the chemical destruction of the ozone layer. Because the clouds form at altitudes of over 15,m, the Sun keeps illuminating them even when — from the point of view of people on Earth's surface — it is just below the horizon. The ice crystals scatter and diffract light, making the clouds glow with iridescent colours against the dark pre-dawn or post-dusk skies.
Nacreous clouds accelerate the chemical reactions that convert benign chlorofluorocarbons CFCs into ozone-destroying chlorine. During the coldest winters they can last well into the spring, trashing the ozone layer all the while. Asperitas clouds are so unusual, they weren't officially recognised until June They are the first new type of cloud to be identified in over half a century. They consist of dark, chaotic waves that seem to swirl and tumble haphazardly across the sky.
Our language of clouds dates back to , when amateur scientist and earnest sky watcher Luke Howard delivered a lecture tntitled " On the Modifications of Clouds ". Howard classified clouds in terms that remain familiar today: cumulus heap , cirrus curl , stratus layer and nimbus rain.
Since then, a sprinkling of variations and sub-classifications has been added to Howard's work, leaving us with a rich nomenclature that has remained unchanged since That is, until now. Members of the Society had been sending in photographs of "the cloud with no name": striking skyscapes that looked like a choppy sea viewed from below. Pretor-Pinney proposed the name asperatus, meaning "roughened" or "agitated". In June , the name — slightly modified to its noun form, asperitas — was officially accepted into the World Meteorological Organisation's International Cloud Atlas, the reference system used by meteorologists across the globe.
Scientists now want to find out how asperitas clouds form. They are most commonly spotted rolling across the North American plains, chasing convective thunderstorms. Despite their ominous appearance, they tend to dissipate without turning into storms themselves.
One of the rarest and most fleeting formations, this cartoon-like breaking wave is the Holy Grail for many cloud-spotters. It occurs almost everywhere in the world and at all levels of the atmosphere. But it only lasts a few minutes before dispersing without a trace. The crashing wave pattern is caused when swift, warm air flows over a colder, denser, more sluggish layer. As physicists William Kelvin and Hermann von Helmholtz discovered, the difference in the speeds and densities of these fluids creates a shearing force where they meet , producing undulations in the boundary between the two.
If the speed difference is just right, the tops of the denser ripples can roll up, surge forwards, and tip over in a series of vortices, just like a breaking ocean wave. When clouds happen to form at the horizontal boundary, this invisible air process is briefly made visible. Hope Beyond Shadows of Pain. Mariyam Shakeela. Evocative Renderings. Snigdha Agrawal. Valleys Deep 'n' Mountains High. Tracey Odessa Kane. The Songs of a Solo Man. A Cushnie. Of Oceanic Emotions. Saatwik Maheshwari. Nocturnal Nomad. Satish Pendharkar. Poems for All Seasons. Lolita Jude.
The Cape. Subhas Mukhopadhyay. A Wayfare. Palak Mahajan. Times Gone By. Aparna Jain. Thousand Unspoken Thoughts. Prerna Khatri. The Small Finger of Him. Litty Lokanath. Trails to the Stream. Priscilla Koranteng. Dhruv Sharma. Mukta Chauhan. Papori Hazarika Palkar. Soulful Observations. Sagar Waingankar. Words of Wisdom: D. Students' Academy. Walking Shadows. Ranjana Joshi. The Inner View. Spirit Finder. A Fairy's Story. Manali Bonde. Dews on the Cheek. Poems in Situ. Adrian Ashe. Viren Tak. The Gladiator And Other Stories. Ratan Lal Basu. Reflections - Vignettes of Life. Aditya Sethi.
The Poet. Dwaraknath Reddy. The Ghost of Zina. Charles Ayo Dada. Life, Memories and Dreams. Amanda Jayne Gilmer. Road to Self-Discovery. Maria Magalhaes. Roots and Wings. Love a good pair of fleece leggings too! A must in MN. Looks absolutely beautiful! Cannot wait to take my hubby there soon! Thanks for the inspo and setting my travel bug wild! Your pom-pom hat is super cute! Is it true when you fly Iceland air, if you have a stop over in reykjavik that you can extend your trip for no cost?
What airline is you favorite to fly? Wait wait wait…. What gorgeous scenery! You take the best pictures!! These pictures are gorgeous! I actually went to Iceland snd loved it! I usually just follow your Instagram and stories on there. I just love your travel pictures and seeing all the awesome places you visit.
I love those shoes! I have a similar pair that I wear all the time! I have hear SO many great things about Iceland and based on this post it looks amazing! Loving this bright red coat and adorable snow boats. Love the color and price point. I just moved to Chicago, so I think I will definitely have to invest in some of those fleece lined leggings too! Iceland has been on my bucket list for a long time, but your photos are tempting me to book a flight now!
Hope you had a great trip- looks like you did. Iceland is definitely on my list! I love the red coat, my closet needs some pop of color right now! Been dying to plan a trip there all year. How do you like the zippers on the sleeves? They seem like they might catch on things. This blog post makes me want to move to Iceland! So beautiful! I loved this waterfall! How do you look so cute in winter clothes?! I always thought I was a beach vacation person, but after a recent trip to Scotland places like Iceland are now on my list.
Curl pattern typing doesn't work! Here's what does.
Love seeing your pictures! You look both chic and warm! The waterfall and scenery in the background look stunning, I hope I can visit there someday! That waterfall is so beautiful! I also love your sorel boots!! Love the coat! As always your picture gorgeous. I have the same boots and live in them during the freezing winters here in Idaho. I have been following you for a while now and I always look forward to seeing something from you. Thank you for all the work you do. Love the outfit! Saw the video on igtv and was blown away, looks like I need to start planning my next trip!
Iceland is on the top of my list of places I want to go. Thanks again for finding it for me! So jealous of your whole Iceland trip! Have loved keeping up with your travels, totally on my bucket list. You totally made me want to go! Iceland is now on my bucketlist!! Love those boots, WANT. Sorel is a lifesaver! I just love the red accent in these, so stunning! Going to Iceland in Feb!! So chic.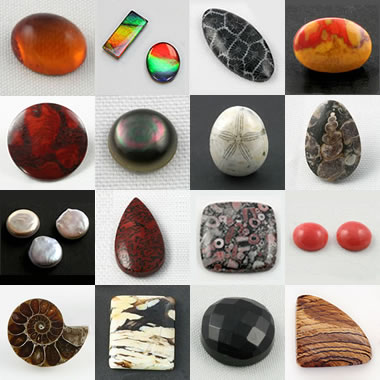 What I love about this is that a lot of people can find similar items in their closet. Thank you and happy thanksgiving!! I mean this in the sincerest way… but how were you able to pack so many large winter items coats and boots for your trip?! I would love any travel packing tips you have! Oh my gosh!! I love my sorel boots and now I have some great ideas of how to style them! How did you manage to travel with such a variety of outfits?
Skogafoss was one of my bucket list waterfalls to visit, and it does not disappoint! So glad you got to experience its beauty. Those boots looks so cozy and warm for a winter hike! Makes me want to go back to Iceland in the winter. I would love to visit Iceland one day! Your pictures make it look amazing! Looking forward to the full recap! Those boots are the best! I got a pair a few years ago. They are my go to for our New England winters! These pictures are absolutely breathtaking!
You have officially made Iceland a bucket list trip for me!! Now I will definitely have to go to see that beautiful waterfall. Thank you for posting fleece-lined leggings!! I have one pair a friend gave me and think to myself all the time that I need to get more.
I absolutely love this winter look! So effortlessly chic! That red coat against the black of the ground is so stunning! I love this so much! It gets me excited for my own adventures! Thank you for sharing all the Iceland magic! Is there a brand you prefer? Always wanted to go to Iceland! Fur lined leggings are a must have where I live New Hampshire.
Your blog absolutely inspires me to both dress well AND travel! I just added these leggings to my Christmas list! The boots are to die for! I will definitely be looking into the puffer jacket and leggings! I am always freezing! These photos are beautiful. I love your outfit and how you paired it with a bright red puffer! Perfect for the holidays!!! I love your pictures!! This water is so incredible!! I hope you hiked to top of the stairs! Breathtaking adventure!!
Then, I love you and your work, pick me! Pick Me! Pick meee!! Happy Holidays! Such a beautiful puffer! Looks great on you! Those pictures are stunning!! I wish I had someone to take pictures like that of me. Everything about this picture is beautiful. I love the outfit and the backdrop.
I may or not not wear them everyday at some point, I think I need to invest in some of fhese! Gorgeous as always! That waterfall gives such a nice backdrop to the photos! I also love the color of that puffer coat; I need a warm one like that for this cold Ithaca weather haha.
I love how you post different occasion styles from fancy to cozy to sporty and everything in between. It is my dream to see the Northen Lights, the Aurora Borealis, one day. What a breathtaking place to visit! And I have a pair of those boots, they do such an amazing job of keeping your feet warm. Iceland is such a mystical place!
Love Cathy. These pictures are amazing! Also, excited to find these fleece lined leggings. Saved them for my Christmas wish list. I was just in Ireland and wish I would have known about those fleece leggings! They look soo comfy!
Cave Formations (Speleothems)
You look so bundled up and wintery. I wish it would get colder here in Winston. Well, maybe I should just bite my tongue haha! This looks awesome! Your pictures are everything with the incredible waterfall in the background!
11 Best Easy-Care Exotic Succulents to Grow at Home | Gardener's Path!
Aristocratic Vice.
The Acidic Solution!
See a Problem?.
Description!
Hybrid (Hybrid Saga Book 1)?
The Sponsors 12 Traditions Manual: A guide to Teaching and Learning the Traditions of A.A. (Sponsor Manual)?
Would love to see Iceland! Something so amazing about seeing new places let alone new countries. We did Ireland a few springs back and it was breathtaking. Amazing coat and stylish way to be cozy! I live in my fleece lined leggings in the winter, they are a must have!
You look amazing as always!! Love your style and I love the pop of red!!!! Your outfit is cute! That place looks heavenly!!!! This looks like such a cool experience! Love the sorel boots. Absolutely stunning! What is your favorite part of Iceland so far? Also shocked to know the fleece leggings are actually keeping you warm too, might be time to invest! Wow it looks beautiful! I need the leggings and wish I had an excuse to buy the boots. I love to travel but Iceland was never on my list… but now it just moved up to the top 5.
Thank you for sharing. Omg, your outfit is the cutest I honestly love it! You give off so many fashion tips about hair, outfits, makeup, travel, and health and I want to thank you so much for that because it has helped me so much. I hope you had a lovely time in Iceland I always wanted to travel to Iceland because of its fascinating landforms and tour sites. I would also like to point out throughout this comment that you and your brother are amazing at IGTV videos on Instagram there so professional and amazing, and it makes me want to watch it again and again.
I have to admit, I love reading and learning about your traveling experiences. It is a dream of mine to one day be able to travel with loved ones.
It always amazes me, your capacity of being well dressed and looking good in all weathers! That is a good gift to have. I literally gasped at this picture, the red against the dark background? I LOVE!! Also living for that coat! Love the furry boots! I struggle with a bulky boot because I think it shortens my legs but you make it look adorable!
Your coat is to die for! Thanks for posting links, I definitely need a pair of those leggings for winter! How cold is it in Iceland? But I live vicariously through your posts! Just beautiful! Shop the Post. Turn on your JavaScript to view content. Pin Tweet Share Send Comment. That red puffer coat is so cute!! Ah Iceland looks amazing! Those leggings sound amazing. I think I need a pair. Enjoy the rest of your trip to Iceland! Arum Lilea. Michael Mile in My Glasses. Definitely looking for a red puffer coat during Black Friday sales now!
Peppermint Dolly. That red puffer looks incredible! Laura Leigh. Janet Oloyede.
of pebbles & pearls ... Life and its curls
What size are you wearing in the leggings? Do they fit tight? Ashley Kelley. Sydney Holm. Hayley Larue. Iceland seems so amazing!! Christie Rossi. I love your boots and coat! Such a cute outfit for the winter! Wendy Mather. Love the waterfall! Looks like you will be warm enough in that cute outfit! Ashton Doby. Wow, the scenery is incredible!
Bestselling Series
Kay Valaoras. Lori Taylor French. Karen Perticone. You look so cozy and warm! And LOVE the red. Gorgeous backdrop and coat looks so warm! Huge thanks for the giveaway! Ahhh I like that hat almost as much as the Free People one you have linked! Natalie Tangen. Grace Lee. Your Pom Pom hat is too cute! Samantha Englund. Will you be doing an Iceland guide? Jessica Jackson. Jennifer Duke. Love that giant pom pom on your beanie. Gonna have to get that! Judi Lamka. Iceland looks stunning and I think I need those boots in my life! Sue Sue Drennrn. Mikala Fortin. Went to Iceland earlier this year and was blown away by the waterfalls!
Kendall Saunders. Jennifer Reid. Katy Whatley. Ahh this is so beautiful! Cheri Shoe. Iceland looks beautiful!! I love your style!! Cozy and warm is a priority! Lindsey Oliver. Madison Simon. Christine C. Your adventures are always amazing! I enjoy following you!! Lauren Lewis. Jen Attard. Manda B. Beautiful photos and love those boots! Genesis Peralta. Iceland is officially added to the bucket list after seeing all these pictures!
Steven Universe | Steven Universe Wiki | FANDOM powered by Wikia
Erika Valentim. Erika Hadland. Fleece lined leggings are the best!! I live in mine every winter! Katie Glebinski. Kayla Summers. Kate Harrington. Addy F. Ana Bottensek. Kelsey White. Sydney Spivey. Hannah Roberts. Love the bright red — perfect for winter! Jessica Behenna. Erin McNamara. You are goals. Love your style and all your travel posts. In one of your earlier posts, I used your Charleston recommendations for my bachelorette.
Your red coat is so cute and festive! This looks like such a fun trip! Alina Solomon. Katie K. New to your blog and loving the content! Your outfits are on point! Erika Arias. Love my Sorel boots! Cute and warm! Iceland is definitely going on my bucket list now!! Katerina Henry. That red coat is the perfect pop of color! Mariclair Mims. Hannah Sisson. Bella Bergman. You chose such a beautiful vacation spot! Your life is my future goals!! Caitlin wilson. Lauren spangler.
Melissa K. It looks in incredible there! Hope you enjoyed it! That hat is super cute! Bethany Olmstead. Sandra McCartin. I already have those boots and your outfits with them are giving me so much inspo!
Jennifer Donahue. Sarah Yeatman. Natalie wunderlich. Love the warm casual looks!! Being from Chicago i need ideas! Tami Godsey. Those leggings!! Chelsea R. We are moving to Boston soon, these types of items are going to be a must!! Thanks for sharing! Olivia Anderson. Kylie Flynn. So cute and practical!! Love the outfit and that the leggings keep you warm!! I want to go!!! You look gorgeous as usual!
Olivia Quinlan. Courtney Grill. Hannah Yoder. Madeline Beus. Katie G. Paige winters. Ireland is on my bucket list! How long are you staying? Have so much fun! Halie White. Annie Howard. Alyssa Adamson. Nicole Fitzpatrick. Amanda Samples. Katelyn Thomas. This post may have been my push to finally get some good winter boots!
Iceland looks incredible — definitely adding to my travel bucket list! That winter hat is so cute and the trip look like so much fun. Katie Rowden. Love this jacket and the boots!
What an amazing view too! Carol-Leigh Harvey. Laura Deardorff. The black sand is so cool! And those boots are perfect- they look so warm. Stephanie z. That waterfall looks amazing!! Amy Hamilton. Really love your style and want to say thank you for showcasing affordable fashion! Emily Lew. Alyssa Voth. Mackenzie Tucker. I definitely need to plan a trip.
That looks so beautiful! Sarah Beach. Those boots are perfect for the location! I hope you have a great trip! Carly Riemann.